floyd
This lightly felted scarf is smARTWORKS signature piece. Its ruffled edges comfortably frame the face for a functional glamour for all who wear it. Please note that this style used to be named "wool boa."
Merino wool and cotton, approx. 54" x 12"
$145.00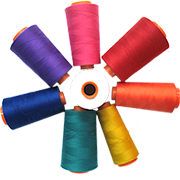 Shop by Color
Colors
Blk. Mahogany 1560
Blk. Ruby 1568
Blk. Poppy 4576
Blk. Rose 1546
Blk. Cassis 1548
Blk. Pumpkin 1574
Blk. Celery 2320
Blk. Bellflower 2748
Blk. Umber 1198
Blk. Sidewalk 65
Colors may vary due to variation in monitors. Yarn swatches available upon request for a nominal fee.
Each scarf is hand crafted with nature-inspired tactile fibers that may have subtle variances.