fraser
High Fashion and Functional. The eyelet closure located at the neck allows you to thread the scarf through, offering a snug, soft fit.
90% cotton, 10% lycra, approx. 26"l x 10"w
$95.00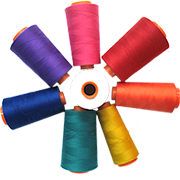 Shop by Color
Colors
Geranium Grape 7374
Claret 5456
Deep Rose 5459
Violet Purple 7375
Fire Engine 5362
Berry Wine 7373
Brick 5515
Temp. out of stock
Bright Blue 7372
Clear Skies 6912
Asparagus 5465
Chiffon 5404
Snip of Parsley 6937
Temp. out of stock
Bleach Black 6568
Black White 6569
Colors may vary due to variation in monitors. Yarn swatches available upon request for a nominal fee.
Each scarf is hand crafted with nature-inspired tactile fibers that may have subtle variances.