nelson
High Fashion and Functional. The eyelet closure located at the neck allows you to thread the scarf through offering a snug, soft fit.
Merino wool and cotton, approx. 26" x 9"
$110.00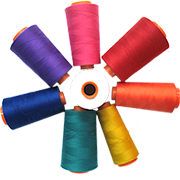 Shop by Color
Colors
Rose 2537
Cassis 1664
Temp. out of stock
Candy 2457
Plum 89
Purple 4821
Ice Blue 1191
Midnight 55
Peacock 2730
Burg Blue 6459
Basil 72
Fern 3505
Celery 2266
Avacado 2729
Temp. out of stock
Temp. out of stock
Nasturtium 3682
Copper 1580
Garnet 1307
Temp. out of stock
Umber 1030
Chestnut 4332
Shale 3696
Graphite 4824
Temp. out of stock
Black 12
Blk.White 800
Blk. Sidewalk 65
Colors may vary due to variation in monitors. Yarn swatches available upon request for a nominal fee.
Each scarf is hand crafted with nature-inspired tactile fibers that may have subtle variances.