westfield
Luxurious cashmere in an eye-catching three dimensional stripe.
100% cashmere, approx. 4"w x 65"l
$180.00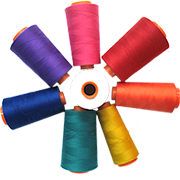 Shop by Color
Colors
Lilac Blk. 6123
Petrol Blk. 4519
Phoenix Blk. 4516
Lamp Orange Blk. 6129
Pagoda Blk. 6127
Brume White 6120
Hickory Blk. 5348
Colors may vary due to variation in monitors. Yarn swatches available upon request for a nominal fee.
Each scarf is hand crafted with nature-inspired tactile fibers that may have subtle variances.