Wholesale Accounts
If you do not have a username and password and would like to be an online wholesale smARTWORKS customer, please contact the studio via email. Please provide us with your contact name, business name, business address and resale number in your email. Allow one business day for confirmation.
smARTWORKS, Inc. Pick Box Available
Let us ship you our pick box - - yours to keep for up to 4 days.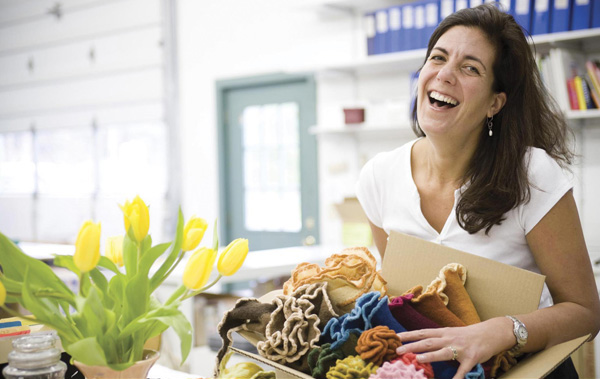 The photos on our web site work hard to successfully capture the texture and color of our products. But we are sure that some of you would enjoy the opportunity to review actual samples. Each pick box contains a random sample selected by the designer, based on what is available in inventory. We guarantee that the chosen samples will provide you with an excellent example of our work.
Please click here for a copy of our pick box policy.
Please feel free to contact us with any questions at tel. 413-229-2130, fax. 413-229-0014, or email smARTwks@bcn.net.
Thank you for your interest in smARTWORKS, Inc. Please click "Add to Bag" to order a pick box.