pierrot
Cashmere blend multi option tuck through scarf with subtle yarn variations.
45% cashmere 55% lightly felted Merino wool, approx. 38" x 9"
$180.00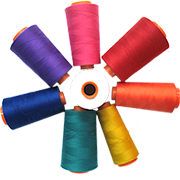 Shop by Color
Colors
Sage Mime 5568
Jade Mime 5558
Basil Mime 5572
Peacock Mime 5554
Russet Mime 5571
Admiral Mime 5562
Poppy Mime 5559
Temp. out of stock
Chanel Mime 5565
Temp. out of stock
Colors may vary due to variation in monitors. Yarn swatches available upon request for a nominal fee.
Each scarf is hand crafted with nature-inspired tactile fibers that may have subtle variances.